Zinc Free Floor Finish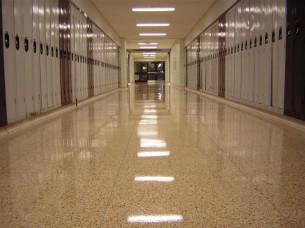 Description: Utilizing all the proper floor finish components and being zinc free, this is one of the best floor finishes available. Excellent shine, durability, and ease of application make this your number one choice.
Dilution: This product is to be used as is. Do not allow any contamination of the product and it is very important to not refill containers with any unused portions. Use a new mop / applicator for best results and ensure all containers are tightly closed during and after use. Surfaces: Linoleum, Ceramic Tile, Terrazzo, Concrete, and more. Contact us for more info.
pH:

7.00 (+/‐ 0.25)

Colour:

White

Fragance:

Neutral

Sizes:

4x4L
20L
210L