VINEGAR 9.9% ‐ Glacial Acetic Based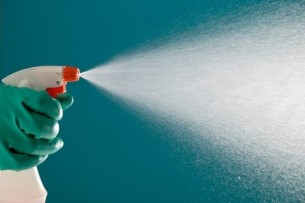 Description: An old standby, Vinegar will clean and disinfect various hard surfaces including glass, countertops, sinks, and many other hard surfaces. Our blend is of the highest concentration possible before being listed as a dangerous good. This product is great for quick clean‐ups.
Dilution: Light duty = 1 part to 32 parts water. Regular duty = 1 part to 16 parts water. Heavy duty = as is.
Surfaces & Dirt: This product is to be used on many types of hard surfaces including countertops, tabletops, glass, mirrors, chrome, floors, etc. Will remove grease, dirt, mineral deposits, etc. Can be used to neutralize floors after stripping. May also be used as a natural method to combat weeds!
Also available as a 5.0% blend: Product Code 0710 Vinegar 5.0%
pH:

3.0 (+/‐ 0.25)

Colour:

Clear

Fragance:

Vinegar

Sizes:

4x4L
20L
210L