Toilet, Urinal, Shower & Tile Cleaner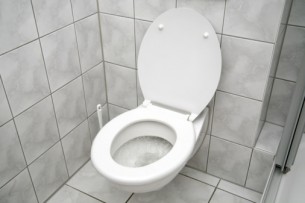 Description: Using the latest technologies, this product is an extremely safe, organic acid based cleaner. Great for cleaning porcelain, ceramic, plastic tubs & shower bases, tile walls, glass enclosures, chrome, stainless steel, etc. Safe on virtually every surface.
Dilution: This product has been designed to be used as is on all surfaces found in a standard bathroom. It may be diluted 50/50 with water if it is desired to be used with a trigger sprayer / foam nozzle.
Surfaces & Dirt: Virtually safe on all surfaces it will help with the removal of soap scum, lime, mineral deposits, toilet & urinal stains, body oils, etc. Leaves polished surfaces shining! Works very well on Brass – a beautiful shine!
pH:

5.00 (+/‐ 0.25)

Colour:

Blue

Fragance:

Natural Floral

Sizes:

12x1L
4x4L
20L
210L