SUPER S – Non‐Ammoniated Floor Finish Stripper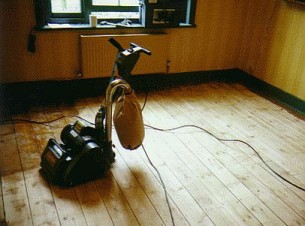 Description: A highly concentrated stripper that makes machineless stripping more than possible, Super S is the right choice for efficient results. Perfect for hard to reach corners and anywhere machine stripping is not possible. It will break apart and destroy finish with its fast acting detergents and surfactants.
Dilution: Light Build Up = 1 part to 9 parts warm water. Regular Build Up = 1 part to 6 parts warm water. Extreme Build Up = 1 part to 3 parts warm water.
Surfaces & Dirt: Formulated to remove floor finish.
pH:

12.5 (+/‐ 0.25)

Colour:

Red

Fragance:

Caustic

Sizes:

4x4L
20L
210L