SANIT IZR – Hard Surface Cleaner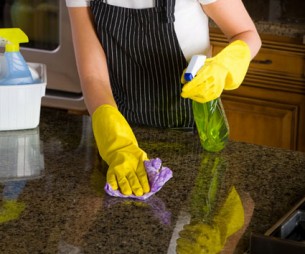 Description: A triple action formulation, Sanit IZR has been designed to attack multiple cleaning problems on all hard surfaces. Perfect for quick and effective cleaning on countertops, walls, floors, and anywhere there is dirt and grime. Leaves all areas sanitized with a refreshing, light, orange scent. A great product to dilute to a spray & wipe cleaner.
Dilution: Light duty = 1 part to 128 parts water. Regular duty = 1 part to 64 parts water. Heavy duty = 1 part to 32 parts water.
Surfaces & Dirt: Safe on all hard surfaces for disinfecting. Will remove germs, dirt, grime, oils and common grease.
pH:

13.0 (+/‐ 0.25)

Colour:

Blue

Fragance:

Orange

Sizes:

4x4L
20L
210L