RESTORE‐ALL – Floor Finish Restorer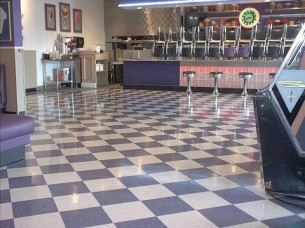 Description: All floors suffer the removal of base floor finishes from high traffic and floor burnishing programs. Restore‐All helps replenish the finish that has been removed, returning the floor to its original luster. It may be used as a spray‐buff, however, if the floor is extremely scuffed, Spar‐Buff (see below) is recommended.
Dilution: All Finishes and Sealers are to be used as is. Please refer to the Floor Finish Guide for the proper use, handling and storage of these products.
pH:

8.5 (+/‐ 0.25)

Colour:

White

Fragance:

Lilac

Sizes:

4x4L
20L
210L