PAY IT FORWARD – All Purpose Spray Cleaner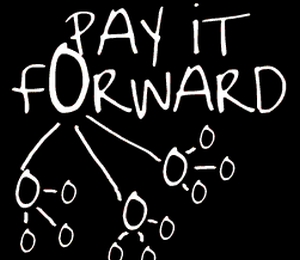 IT IS IN THE NAME !!!
Not only do you have a product that is great on cleaning you also give some back!
With every purchase a portion of the proceeds will be donated to the following three charities:
1) World Vision Canada
2) Heart and Stroke Foundation
3) SickKids Foundation
This product is completely environmentally friendly (in the process of receiving accreditation) and is perfect for your cleaning of general grease, dirt and oils found on walls, doors, desks, counter tops, etc.
Has a very nice, natural scent and is available in a 1 litre spray bottle as a ready-to-use and also 4 litre and 20 litre concentrates.
A top choice for biodegradable cleaners!
Contact us for more information!
pH:

7.00 - Neutral

Colour:

Clear / Light Tan

Fragance:

Green Mint

Sizes:

1L Ready to Use

4L Concentrate
20L Concentrate