OLE' BUFF – Spray Buffing Compound for Burnishing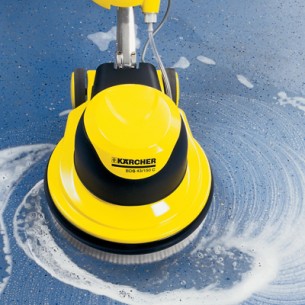 Description: Using a blend of new chemistry and old, this buff utilizes special detergents and solvents to help clean and protect your floors. Your floor will be returned to its original luster without adding more resin to the coat.
Dilution: Light Duty = 1 part to 2 parts water. Regular duty = Use product as is.
Surfaces & Dirt: Specially formulated for floor finishes, OLE' BUFF will remove heel marks, scuffs, pitting and scratches leaving the floor with a brilliant shine.
pH:

8.5 (+/‐ 0.25)

Colour:

Pink

Fragance:

Neutral

Sizes:

4x4L
20L
210L