Mop & Walk Floor Cleaner and Degreaser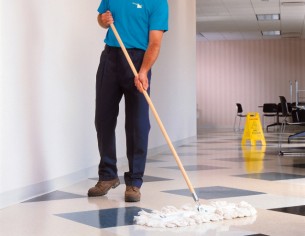 Description: Safe, environmentally friendly, and completely biodegradable. Your number one choice for cleaning grease and dirt off of concrete and other hard surfaces. With proper dilution this product becomes an incredible all‐purpose cleaner. This specialized formulation will also digest organic matter (food stuffs, oils, grease) and will continue to work throughout the sanitary drains. Great for kitchens and mechanic shop floors.
Dilution: Light duty = 1 part to 128 parts water. Regular duty = 1 part to 64 parts water. Heavy duty = 1 part to 32 parts water.
Surfaces & Dirt: Safe on all types of flooring and hard surfaces, this product will clean dirt, oil, grease, organic matter, etc. Cleans surfaces and helps maintain drain lines.
pH:

7.00 (+/‐ 0.25)

Colour:

Clear

Fragance:

Natural Lemon

Sizes:

4x4L
20L
210L