MOP‐N‐GLOW – Floor Wash & Wax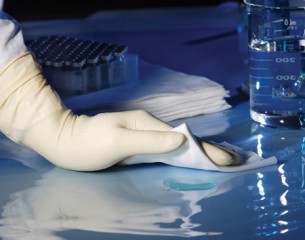 Description:  This cleaner was developed for the safe cleaning of all types of floors and hard surfaces.  With a special non-ionic detergent and a microcrystalline coat, Mop-N-Glow will leave your surfaces clean and shiny.  This product is biodegradable and environmentally safe.  A must have for any floor maintenance program.
Dilution:  Regular duty = 1 part to 64 parts water.
Surfaces & Dirt:  Specially formulated for floor finishes, Mop-N-Glow can also be used on all other hard surfaces to remove dirt, dust, grime and oils.
pH:

7.25 (+/‐ 0.25)

Colour:

Yellow

Fragance:

Lemon

Sizes:

4x4L
20L
210L
Bulk