FRONT LINE – Carpet Pre‐Soak / Traffic Lane Cleaner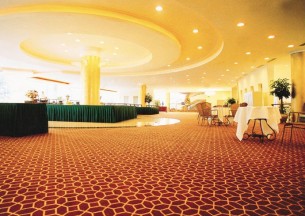 Description: In high traffic areas where extreme build up is a problem, a pre‐soak may be necessary to help cut through the heavy dirt and grime. Front Line is built with detergents and wetting agents to quickly breakdown the build up and allow for easier removal.
Dilution: In order to clean high traffic areas, dilute 1 part to 16 parts warm to hot water. Apply with spray and allow sitting for a few moments. As a spotter you may dilute this product 1 part to 32 parts water for light duty tasks or 1 part to 8 parts water for difficult stains.
Surfaces & Dirt: Built for carpet and upholstery, Front Line will help in the removal of dirt, grease, oils, marks, asphalt tracks, etc. With every carpet product, test in an inconspicuous area first for colour fastness.
pH:

9.5 (+/‐ 0.25)

Colour:

Dark Blue

Fragance:

Solvent

Sizes:

4x4L
20L
210L