ANTI‐BACTERIAL HAND SOAP – White Pearlized Soap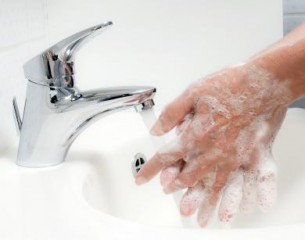 Description: A pearlized lotion hand soap that effectively kills a variety of microorganisms in the Staphylococcus Aureus and Salmonella Chloroeraesuis indexes. It also contains appropriate detergents and emollients to leave hands clean and soft. Hypoallergenic – no scent, no dye.
Surfaces & Dirt: Will clean common dirt from hands leaving your skin soft.
pH:

7.5 (+/‐ 0.25)

Colour:

White

Fragance:

None

Sizes:

4x4L
20L
210L