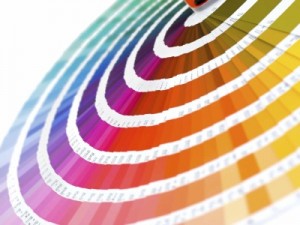 Chances are you have never seen our label.
99% of our product is private labelled for our clients.  We collaborate with our customers and create a label that suits their needs and focuses on the target market.  The end result is a beautiful, full colour label.  Quick and easy.
Free.  No charges.  No set up fees.  No minimums on stock items.
Simple.
We still offer our line of ASI Professional Products for those who desire a name brand.
Contact us if you would like a presentation.
To read more on private labels please see the following article published byStephanie S. Beecher:
Private Label Lines Are Growing
Private label lines are taking off, as product manufacturing becomes more sophisticated and jan/san distributors increasingly adopt consultative sales practices to promote their house brands.
It's a far cry from even a decade ago, when many distributors avoided private label lines either because of the high cost of production, or because of the persistent stigma that private labels were cheap and of low quality.
Today, those viewpoints have changed. While many private brands are indeed budget-friendly, many distributors are putting their products on par with name brands by launching premium lines and offering the merchandise in convenient "bundles" as a value-added service to customers.
Decreasing manufacturing costs have allowed distributors to expand their private label offerings, paving the way for bundles. And, of course, the more products a distributor can upsell to their customers, the more revenue they generate.
In some companies the product bundling method is becoming so popular that it is actually being spec'd on bids, says Laura Craven, director of communications at Dade Paper in Miami. The company released their private label line about 10 years ago.
"In the early years, when the brand wasn't well known, it didn't really have a reputation," she says. "We like to sell it in a program. Now, people have used and enjoyed the performance and the value, and that's no longer the case."
Shedding The Stigma Of Private Lable Lines 
Private label lines have long had a contentious existence among jan/san suppliers. The stigma that distributor-branded products weren't as effective or were made of low quality ingredients swayed customers toward more reputable and recognizable national brands.
To avoid the stigma of private branded products, some distributors chose names that differed from their company moniker.
That's what Central Sanitary Supply in Modesto, Calif. did more than 25 years ago when they first launched their private label line, says Chris Martini, director of marketing and special products.
"If you look at our private label we don't have our name on it," Martini says. "The decision behind that is, sometimes there is a perception that private label isn't as good as a branded product. [The name] was just so that it gave the appearance of a more nationally branded product and it wouldn't come with the stigma of a private label."
When the recession hit in 2009, however, many customers began looking to private label lines to offset budgetary constraints. By this time, lowered manufacturing costs and greater access to digital marketing tools were already helping distributors make their mark. Customers were able to see that privately branded products cleaned just as well as, and cost less than, their name brand counterparts.
"Private label is growing, there's no question about it," says Ben Uselman, CEO at Bruco, in Billings, Mont. The company sells about 15 privately branded products.
The line, which is sold in bundles more often than not, makes up about one-third of company sales, Uselman says.
Selling Private Label Cleaning Products
Working with a variety of manufacturing partners, Dade Paper has launched more than 300 SKU products in its private label line.
Though the company markets the line as a "best value" product to customers, and customers are usually drawn to the program because of budgetary reasons, Craven says the products are high quality.
As long as the customer isn't mandated to purchase specific brands or products, Dade's salespeople offer its private brands in a tailored "program," selling several related products at once or according to the terms of a customer contract.
Distributors say private brands often are bundled with equipment sales, and cleaning accessories such as mops or brooms.
"We do like to lead with the line," says Craven. "It just makes the customers' lives easier. They don't have to worry about what product to pick or choose."
For example, the company markets an environmental service program, a hotel cleaning program, a foodservice program and several others. Each program includes the cleaning products, decals and product literature, and employee training.
With each bundle sale, the company also conducts a site survey, assessing a facility's cleaning requirements and then recommending the appropriate bundle of private label products to get the job done.
"In the restroom, the choices depend on the type of surfaces, but they can get bowl cleaner, floor cleaner, air fresheners, drain cleaners, [toilet] paper, can liners, hand sanitizer, towels, urinal screens," explains Craven, adding that the strategy has resulted in revenue growth topping "eight-figures."
"We can go to market and offer the customer the entire program," she says. "It has everything you need to clean."
Product Bundling As Business Protection
To capitalize on the success of their private brands , which has spiked in the past seven years, Central Sanitary Supply offers customers a value-branded line and a premium option. Martini says their private label lines create exclusivity and boost customer service by allowing the salespeople to tout solutions, instead of just products.
"With our private brand manufacturing we can create bundles of products that were not necessarily available before," Martini says. "In the past bowl cleaner was a stand alone."
Now, the company can pair that bowl cleaner with a floor cleaner, a glass cleaner, hand soaps, paper products and more in a private brand restroom program, Martini says.
It sounds obvious, but the more private label products a distributor can offer, the more bundles it can assemble and offer to customers, which in turn leads to more contracts and revenue sales.
"We've been able to tie it together," Martini says. "I think in my opinion there is a place for nationally branded products, and a private label product in every category."
This consultative sales approach — selling solutions and convenience, rather than a popular product — is what sets independent distributors apart from national big-box retailers, says Uselman. And it's another way to add in distributors' private label lines.
"We put in our private label unless our customer has a high inclination toward the national brands," he says. "We always lead with our private brand for margin protection, as well as for longevity and customer relationships."
To Bruco customers, the service is known as "brand management;" and like many distributors, the company uses product bundling to compliment its other business services such as consultations, building surveys and workloading. The company has a separate division, outside of the field reps, that handles these more-detailed transactions.
Product bundling gives customers the perception that they are dealing with cleaning consultants, rather than cleaning supply salesman. Distributors can customize bundles to fit their client's needs and, at the same time, provide other perks such as onsite training and personable customer service and support.
Uselman says customers are starting to see the value of the company's brand management program as building health becomes a bigger priority for facility owners and tenants. He says the private label line's lower price points and comparable quality to national brands has helped bring customers on board.
"They are looking more to private brands," he says. "It's been a real plus for us."
Marketing Private Label Lines
With decreases in manufacturing costs, advancements in technology and greater access to digital marketing tools, distributors are able to present their private label lines more professionally than ever before.
At Dade Paper in Miami, the company treats their private label line just like any other national brand, says Laura Craven, director of communications. The products are listed alongside national brands in their printed and online catalogs, as well as in a separate catalog created specifically for the house brand. Marketing the products online in bundles has helped the company sell their private label line to more customers, including in Latin America and in the Caribbean. It helps that the products are manufactured with high quality ingredients, and presented in attractive packaging, Craven says.
Years ago, many private label products were bottled in bland white containers, or packed up in plain brown packaging. Printing attractive packaging and labels was expensive, and out of many distributors' reach. Today, distributors can afford to invest in full-color printing, as printing costs continue to come down. Distributors are also taking advantage of other low-cost marketing tools including social media, blogging and video to market their products to customers.
"We've gotten more savvy as distributors," says Chris Martini, director of marketing and special projects at Central Sanitary Supply in Modesto, Calif. "Earlier, it was tough for us to justify the costs. Now, the quality of private brands are on the same bar as national brands."
By Stephanie S. Beecher, Associate Editor 
Contact Allspar Solutions Inc. today and we can help take care of all your Private Label needs!